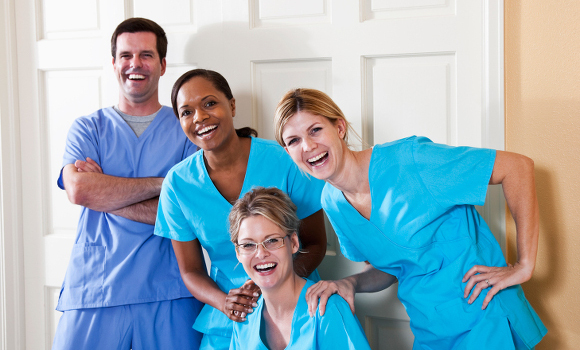 Your Premier Resource for Dental Jobs Since 1975
With more than 40 years of experience matching qualified dental professionals with compatible practices in hundreds of local dental communities across the country, Dental Power is well known as the dental staffing leader throughout the United States. From dental hygienists to assistants, front office staff to practice managers, we've helped thousands of dental professionals work temporary assignments and find excellent permanent jobs.
Dental Power places dental professionals in the following positions at private dental offices of all sizes, community health centers and hospitals, correctional facilities, mobile and onsite dental services, dental education and welfare programs, and government agencies and clinics:
Dental Hygienists
Dental Assistants & EFDAs
Dental Receptionists & Front Office Staff
Dental Office Managers
Dental Coordinators & Administrative Specialists
Dental Technicians
---
More Than Just a Suitable Job at the Right Time
We understand that the ideal dental job is more than suitable work at the right time - it's also a combination of the right working environment, compensation level, practice location, and compatible dentists and staff who share your goals and values. This is why we take the time to get to know you, as well as the practices you could be working with, to ensure the best employment match possible.