Stay on Top of RCM for Your Dental Practice
Monday, December 10, 2018 - 1:14pm by Dental Power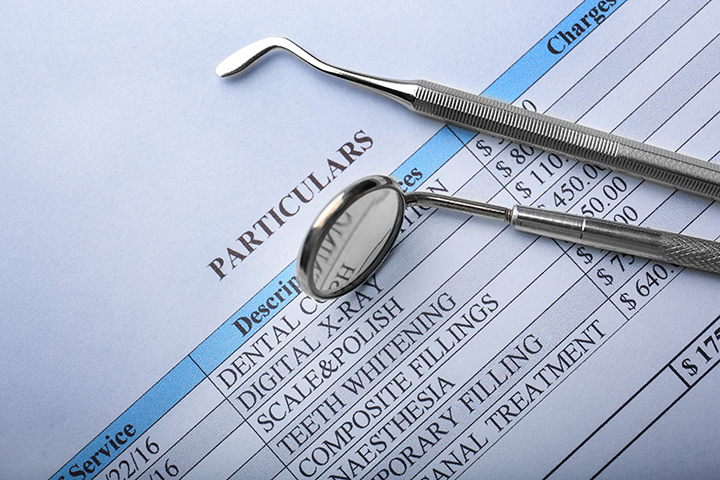 "Research has shown that you only have about a 20% chance of collecting accounts once they go past due for more than 90 days."
The success of any dental practice not only relies on excellent customer service and patient care. Your success also relies on aspects of office management such as revenue cycle management (RCM) – prompt payments from patients or insurance carriers, and of course, timely as well as accurate claims submissions.
Of course you're busy. Nevertheless, the impact of developing an effective and updated RCM plan is vital for:
Increasing your monthly cash flow
Improving sustainability for your dental practice
Decreasing number of denied claims
Improving collections
Have you been paying enough attention to your RCM practices? If not, you could be losing valuable revenue. An optimized (and healthy) RCM process in your office relies on verification of eligibility before services rendered, timely submission of claims, adequate follow-ups, and last but not least, checking your books and assessing monthly finances.
Oh, and you have to maintain compliance with Medicare, Medicaid, CHIP, and other program regulations, coding updates, and billing guidelines at the same time.
Maintain compliance and get paid in a timely manner
In order to get paid in a reasonable timeframe, accurate claims submissions are a must. Are you using the most recent CDT and ICD-10 codes for patient claims submissions? Are you familiar with coming 2019 updates?
Have you reviewed your accounts receivable (AR) statistics lately? Don't leave money on the table. This happens when your office:
Neglects to verify insurance before procedures are done – benefit verification and re-verification processes are vital for ensuring payment for services rendered.
Foregoes co-pays at the time of the appointment – Even if co-pays are collected, your patients may still owe you more after insurance payments have been posted to their accounts. Are these adjustments being followed up in a timely manner?
Provides services to clients whose insurance carriers don't cover those services – just because there's a code for a dental procedure doesn't mean that it will be covered by the carrier.
Doesn't correct or stay on top of coding changes – such as using outdated or wrong codes, or coding a treatment or procedure when the clinical notes don't reflect them or vice versa.
Even if you use an EMR/EDR that integrates billing software, don't just rely on the computer system to do it right. Are your systems updated to reflect the latest changes in coding for Medicaid/Medicare regulations?
Taking care of your patients is important but so is getting paid. How many unpaid invoices are waiting in your accounts receivable folder right now? If you don't know, it's time to check. In fact, a monthly review is strongly recommended.
Near constant changes in carrier enrollment is also challenging for all medical practices, not just dental providers. Regular auditing practices can help identify shortfalls in your accounting and billing practices.
Taking care of your patients isn't the only thing you're responsible for when it comes to your practice. Improve revenue, shorten accounts receivable times, and improve cash flow. Revenue cycle management is required in order to streamline your claims processing methods and ensure faster payment.
Running a healthy and productive dental practice comes with many unique and difficult challenges; staffing for a successful team doesn't have to be one of them. With more than 40 years of experience in helping practices connect with top dental talent, Dental Power can be your go-to resource for dental staffing and dentist placement.