HireQuest, Inc. Announces Acquisition of a Division of Dental Power
Wednesday, November 3, 2021 - 11:41am by Dental Power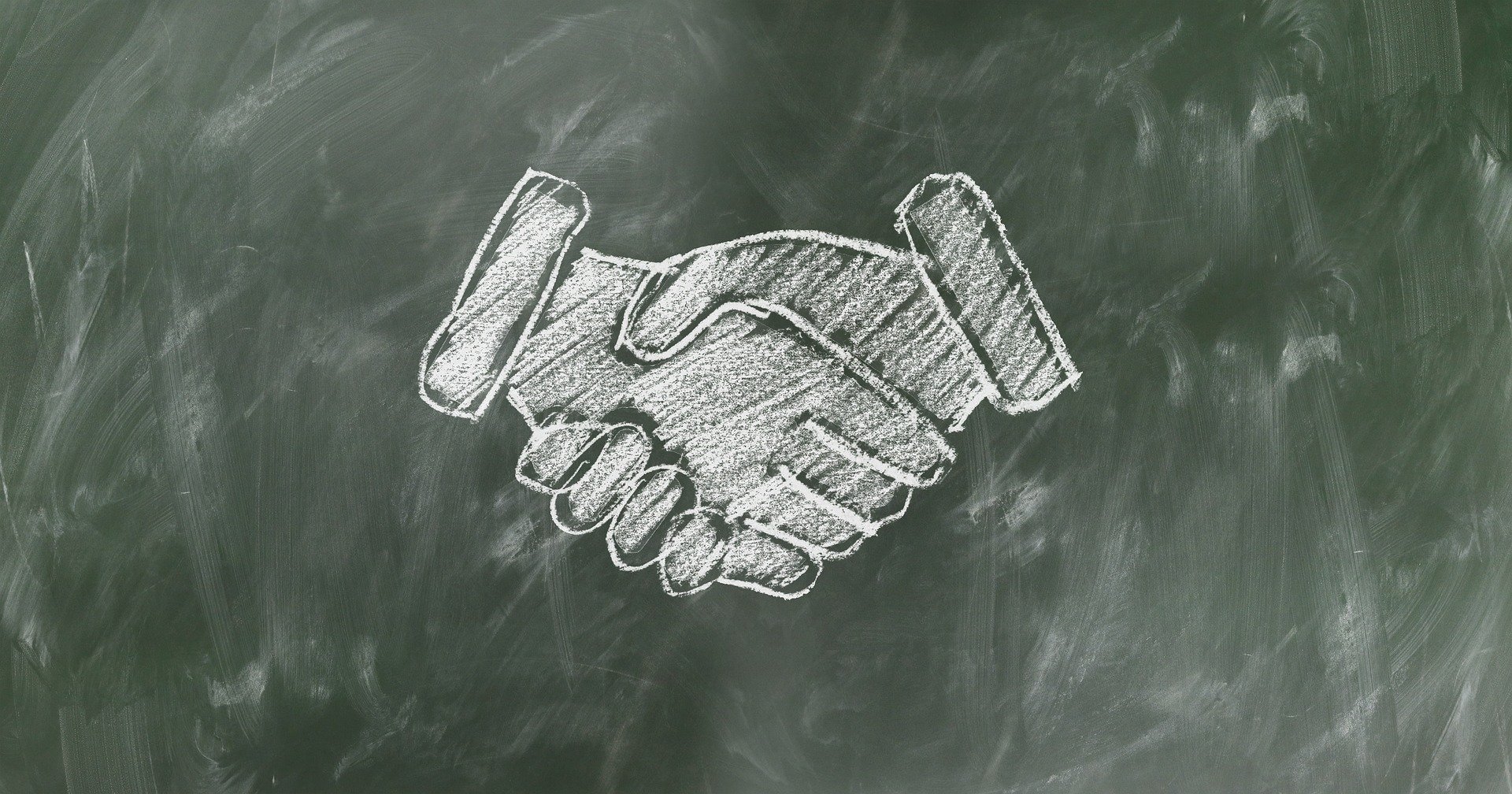 HireQuest Acquires Leading Dental Staffing Operations; Expands Skilled Staffing Offerings into the Dental Industry
HireQuest, Inc. (Nasdaq: HQI), a national franchisor of on-demand, temporary, and commercial staffing services, today announced that it has entered into a definitive agreement to acquire the Dental Power Staffing ("DPS") division of Dental Power (www.dentalpower.com), a 46-year-old dental staffing company headquartered in Carrboro, North Carolina. Dental Power's DPS division is a leading provider of temporary, long-term contract, and direct-hire staffing services to private sector dental practices across the United States. The division generated $3.5 million in revenue for the last twelve months ended September 30, 2021.
"We are excited to welcome the Dental Power Staffing team to HireQuest," commented Rick Hermanns, HireQuest's President and Chief Executive Officer. "Dental Power is an industry pioneer with long-standing client relationships and an outstanding reputation in the dental industry. As part of the HireQuest family we believe there are substantial opportunities to further build on what Dental Power has achieved so far."
"The acquisition of Dental Power squarely fits within the parameters of our growth strategy. This acquisition provides us with a new platform from which to grow while maintaining our margin targets and not taking certain jurisdictional risks. Additionally, we believe that adding Dental Power Staffing will create further recruiting efficiencies and synergies within HireQuest that will benefit our entire system."
Jamie Understein, President of Dental Power, added, "I'm excited for the next chapter of Dental Power Staffing. This combination with HireQuest brings resources and experience that will help expedite growth and expansion across the United States. I am also so delighted to be passing along the Dental Power flagship services, started by my mother in 1975, to another successful family founded company."
Dental Power Staffing will operate as a corporate owned subsidiary of HireQuest with its existing team, and Jamie Understein will continue as a consultant to HireQuest. HireQuest remains committed to its franchise model and is developing a franchise offering tailored to the dental market which it expects to introduce in the first half of 2022, using DPS as the platform to launch this offering. HireQuest will fund this acquisition with existing cash on hand and a modest draw on its existing line of credit. Completion of the transaction is subject to a number of closing conditions. Subject to such conditions, the transaction is expected to close in the fourth quarter of 2021. During the interim, Dental Power Staffing will remain open for business without interruption.
About HireQuest
HireQuest, Inc. is a nationwide franchisor that provides on-demand labor and commercial staffing solutions in the light industrial, blue-collar, and commercial segments of the staffing industry for HireQuest Direct, HireQuest, Snelling, and LINK franchised offices across the United States. Through its national network of over 210 franchisee-owned offices in more than 35 states and the District of Columbia, HireQuest provides employment for approximately 60,000 individuals annually that work for thousands of customers in numerous industries including construction, light industrial, manufacturing, hospitality, clerical, medical, travel, and event services. For more information, visit www.hirequest.com.
Important Cautions Regarding Forward-Looking Statements
This news release includes, and the company's officers and other representatives may sometimes make or provide certain estimates and other forward-looking statements within the meaning of the safe harbor provisions of the U.S. Private Securities Litigation Reform Act of 1995, Section 27A of the Securities Act, and Section 21E of the Exchange Act, including, among others, statements with respect to future economic conditions, future revenue or sales and the growth thereof; operating results; anticipated benefits of the acquisition of Dental Power Staffing, potential development of new franchise offerings, or the integration of Dental Power Staffing with HireQuest's operations and the impact of the potential impact of the foregoing on results of operations and financial conditions of HireQuest. All statements other than statements of historical facts contained herein, including the statements identified in the preceding sentence and other statements regarding our future financial position and results of operations, liquidity, business strategy, and plans and objectives of management for future operations, are forward-looking statements. The words "expect," "intend," "anticipate," "will," "believe," "may," "estimate," "continue," "should," "plan," "could," "target," "potential," "is likely," and similar expressions as they relate to the company or Dental Power Staffing, are intended to identify forward-looking statements. We have based these forward-looking statements largely on management's expectations and projections regarding future events and financial trends that we believe may affect our financial condition, operating performance, business strategy, and financial needs. These forward-looking statements involve a number of risks and uncertainties.
Important factors that could cause actual results to differ materially from these forward-looking statements include: the possibility that the anticipated benefits of the acquisition will not be realized or will not be realized within the expected time period; the risk that Dental Power Staffing's business may not be integrated successfully and disruption from the acquisition may make it more difficult to maintain business and operational relationships; and several other factors.
Further information on risks we face is detailed in our filings with the Securities and Exchange Commission, including our Form 10-K for the fiscal year ended December 31, 2020, our quarterly reports on Form 10-Q filed since that date, and will be contained in our SEC filings in connection with this acquisition. Any forward-looking statement made by us herein speaks only as of the date on which it is made. Factors or events that could cause our actual results to differ may emerge from time to time, and it is not possible for us to predict all of them. The Company undertakes no obligations to publicly update any forward-looking statements, whether as a result of new information, future developments or otherwise, except as may otherwise be required by law.
View source version on businesswire.com:
https://www.businesswire.com/news/home/20211103005172/en/
Contacts
Company Contact:

HireQuest, Inc.

David Hartley, Director of Corporate Development

(800) 835-6755

Email: cdhartley@hirequest.com



Investor Relations Contact:

Hayden IR

Brett Maas

(646) 536-7331

Email: brett@haydenir.com