Dental Power Temp Hygienist Talks Returning to Work in Post-COVID World
Thursday, June 11, 2020 - 1:31pm by Dental Power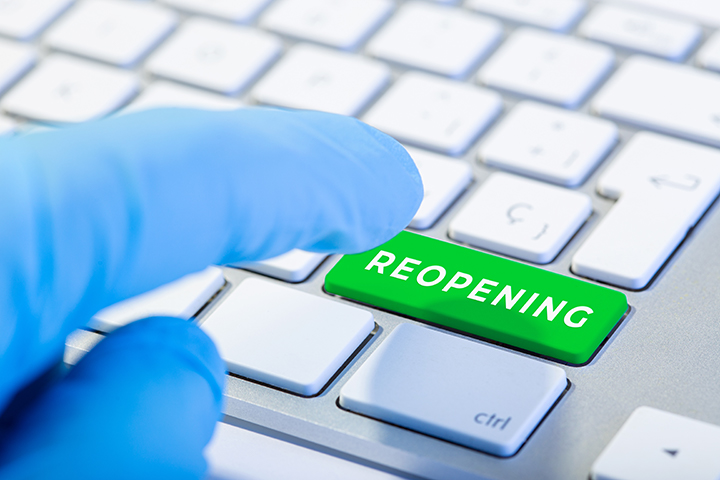 On May 26, Sheryl Taylor Bailey was one of the first dental hygienists we sent out on assignment since the COVID-19 pandemic hit. We asked her how it went and if she had any advice for her colleagues who are concerned about returning to work. She shares her experience with us here.
Sheryl Taylor Bailey has been a dental hygienist for almost 40 years, and she's just about seen it all.
"Since 1982, I've survived the Hepatitis, AIDS, SARS, MRSA, and H1N1 epidemics, as well as your regular everyday overabundance of bacteria." Sheryl said. But when COVID-19 struck earlier this year - like most of us - she had her doubts, "I thought COVID-19 was going to be the proverbial straw that broke the camel's back."
"It wasn't."
Following the Pennsylvania Department of Health's May 8th order lifting restrictions on elective, i.e. non-urgent and non-emergent dental procedures, some dental practices in the Greater Philadelphia area - where Sheryl works - began to slowly reopen their doors. On May 26, Sheryl returned to work.
"I went back to work for the first time since March 16th," Sheryl told us. "I thought the day was going to be horrendous. But honestly it was not nearly as bad as I thought it was going to be."
"The office had everything I needed, including a shield; and I was able to wear my matching bonnet and mask that a friend made for me. It wasn't too hot with the KN95 underneath, even with the occasional hot flash. Patients were extremely compliant, helpful, and appreciative. More disinfecting is needed in between patients and the schedule allowed for that."
But the worst part of her day?
"No Cavitron!"
Knowing that not all of her colleagues are comfortable with the idea of returning to work so soon, Sheryl shared these words of encouragement:
"Those of you who are expecting the worst, I hope you have a good day like I did today. I'm smiling behind my mask and still love what I do after all these years. Blessings and peace, and anxiously awaiting the return of the Cavitron."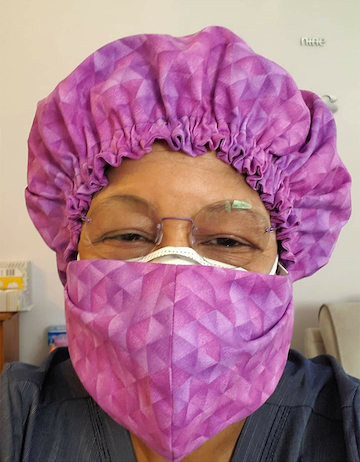 Keep on smiling, Sheryl! We're rooting for you!
Our business would not be possible without dedicated dental professionals like Sheryl - who's personally been with us for over 30 years, and we're grateful for the opportunity to work with them. To learn more about the steps Dental Power is taking to protect our dental workers' health and safety, visit our COVID-19 Response page.
Have you or someone you know returned to work? We would love to hear about your experience. Share your story with us here.